Goldi Sets It Straight or Venus & Mars Wars - Parte Uno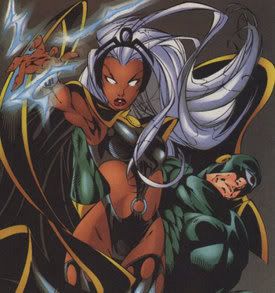 Dating what does it mean? Going out, sometimes its just hanging out. Unfortunately, to the testosterone enhanced gender it means getting some. Shame on you. Just because you spent (at least) $70 for dinner and $20 for the movies does not mean you are going to get any. (Pay my house note, then maybe we can discuss *ahem* terms; and I need a Foredom flexshaft for my metalsmithing too).

I recently had an ex (who has been begging for 5 years), what would it take? I simply said, "I want to be wooed". The calls stopped.

What ever happened to romance? Ladies, its partially our fault. I blame those 20 year-olds and "easy teens". You're just giving it up because estrogen told you so. What for? You don't reach your peak until your 50s. Men - 16. Mother Nature, you do have a sense of humor (the platypus and George W. Bush are other examples). When you hit your 30s you realize the value of what is between your thighs and you start to understand the power of femininity; and the men in our peer group are chasing 22 year olds. Why? It is all a matter of control. Self-possessed independent women terrify men. They have to find women they can dominate.

Gentlemen rise to the challenge, how many of you have mates that are your political, spiritual and mental equals. Yes, men and women are different - differently equal.