Yeah, I Saw It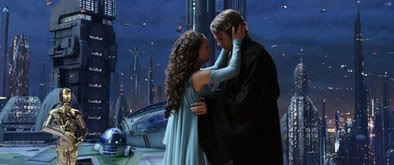 The moral of the story is...

Good punanny will make a man ambitious. Too much testosterone mixed with arrogance and ego can make your path misdirected and change sugar into ish.

Good *ahem* stuff can make a woman lose focus and forget her own self worth.

I have spoken.


And I don't care what y'all think Hayden Christensen is a cutie, even his name is dreamy. You know R2D2 knew the whole history and never beeped ish.