I Got My Pink Furry Thang - Or Clinton is the Kewelest!!!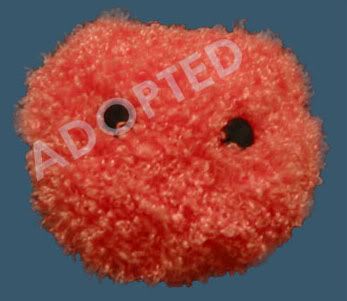 Oh wow!

In a previous post I mentioned how Clinton Powell of Spitfire Poetry Group had this pink furry thing I wanted, but they were sold out.

I recevied a call from Mr. Powell at 12:55 AM today. Normally, I am bright-eyed and bushy tailed this time of er...night. This particular time I was "Kirk-ed (the *bleep*) out" on the peachy recliner. He said he was stopping by in a minute to drop something off (?!?). Still groggy I assess my condition - topless with track pants. I am sure he wouldn't mind me answering the door that way, but I make a mad dash to the closet.

Once fully presentable I answer the door. He has for me a pink furry thing! Her name is Olesia. She may be pink and fuzzy, but she is a strong African American woman deep down inside, and has an obsession for tall skinny dudes. *giggle* She's so cute. What is so cool is that he made sure her name began with an O (my name [one of them] begins with the letter O). I feel special. A customized furry thing that's pink.

Goldi has spent the majority of her spring as Pinky. And yes, I do like to refer to myself in third person.