Neptune's In Retrograde - Retrace, Revisit, Review, Rewind & Reminisce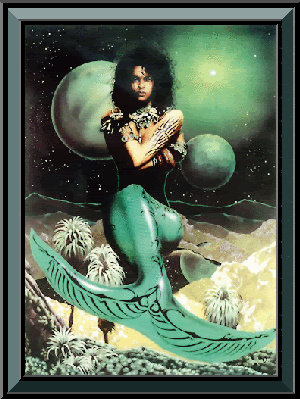 Last Thursday nothing was working right. It just wasn't clicking. In a minor fit of rage I hurled my keys across the floor (a made a little prayer hoping my flash drive storage thingy would not crack, amen!); I threw my mouse down on the floor it sustained minor damage; contemplated the laptop... naaaaaaah; the peachy rocker recliner - okay Goldi get a grip. I blamed my challenge on the approaching full moon and the fact that I have been sober for a week and a half (WTF). I decided to check my horoscope. Eureka I found it! On Thursday May 19th, Neptune went retrograde.

It isn't me, it is the Universe.

Neptune that slow moving blue planet of illusions, dreams, fantasy, intuition, mysteries, clairvoyance and substance abuse (woo hoo!) is going backwards. Actually, it only appears to be moving backwards from our planet's perspective.

Aquarians and Leos will be definitely be affected by this, but that's not the focus of this post. Dreamy Pisces people I'm talking to you. We are ruled by this nebulous planet. Neptune stays in retro until October 26th. As this planet retraces its steps through the heavens, so shall you retrace your steps in life (at least five months worth). Reflect and review your 2005 - no your life. Since the Twelfth House, which represents the soul rules Pisces; Pisces children tend to be spiritual in nature. During these next five months this is how you should be living your life. Pisces the fish represents the duality of the soul and we can be very *ahem* earthly as well. Meditate this will be your salvation.

Keep tabs on your dreams by maintaining a journal. Those of you who are of a psychic nature will be even more so. These events are happening because the Universe demands that you upgrade your life. Oh yeah, Uranus, the planet of change goes retrograde (10 degrees) in Pisces starting June 14th. Like it or not you will be making changes in your life - for the better. Move or be moved.

Pisces people even though creative, spiritual and brilliant are dysfunctional. The Twelfth House is full of karma goodness; we can't help but to be wacko. Every Pisces is off, slightly different. Those who are married, be thankful you have an anchor. You others keep awayyyyyyyyy from the bottle. Unless you are like me run to the nearest fifth of Mezcal and bite the worm! Logic no longer has meaning listen to your inner voice.

Oh, and stop all that friggin' daydreaming - actualize, actualize, actualize. And good luck.

Want more? Then click away Healing Universe and Medicine Garden.