New Man Up and One Recycled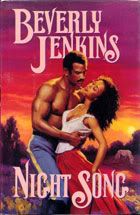 As I have mentioned in previous posts (aqui y aqui) I will let y'all know about *ahem* staff changes. Let's welcome back Mr. Nasty Time (why oh why did I take the red pill). And there is a new one Mr. Flyy Aries Guy. I so love the way this one dresses kinda (kind of) like Pimp Nouveau. Mr. Pisces #2 - um...friends. It's not him it's me. New York Guy still on the list. Who I really want is Mr. Hot Banana Republic Guy (mama mia), but I respect those in relationships. The old me.....wellllllllll.

Usually by mid-summer I date one guy for six months. Look I have ADDD (Attention Deficit Dating Disorder)!