So Bite Me - Venus & Mars Wars Parte Dos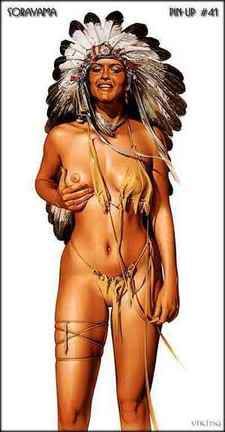 Back in 2002, I was visiting the Museo Nacional Centro de Arte Reina Sofía (Queen Sofía National Museum Art Center) in Madrid. I was musing to myself unlike Valencía, which located on the Mediterranean; I did not experience "high volume dating". (When I say dating I mean exactly that--nothing carnal [gutter-minds]. Props to brother Amadeo for labeling me a serial dater. Leave it to Shango to understand the inner-workings of Oshun. But I digress...). I was falling in love with Surrealist Joan Miró (pronounced whoan), when it happened. I met Italian Hewlett-Packard Guy (IHPG). Score!

Over paella and copious amounts of red wine, he springs it on me. "Why am I not married?" Self, "Whuh?" "Why don't I have any children?" Self, "Whuh? Huh?" Blah, blah, blah, my biological clock is ticking (my biowhutty?). Blah, blah, blah time to make some babies (uh, time for another glass of wine).

Little did I know this would become the bane of my thirtysomething existence.

Some will say its society, others the double standard moral code--too many single women over twenty-nine with many suitors are definitely predators and whores. I believe its fear. Generally people do not like to be alone; and they resent those that are emotionally independent. I choose how I live my life and who my lovers are. Plus, as an artist I go on "hermit stints". Personally, I'm feelin' that Johnny Cash song (I have) "A Satisfied Mind".

Last year my two-year monogamous relationship (a milestone for me) dissolved. I was in this relationship for two reasons: 1. I was in love (you know that can make your common-sense quotient drop) and 2. I had to prove to the world that I was mature (F-it I have the Power Puff Girls on DVD). I personally believe the break-up was best thing that happened in me and Bro. Seven-Years-In-Undergrad-Film-Major's relationship. Wow! Now I can roll around in my bed and "Enjoy the Silence" (Depeche Mode). Even better I resumed my dating life. That's right that is supposed to be the focus of this post.

I live in Savannah where the intellectual, international and African-consciousness pickin's are slim - but I make due. I have "friends" strategically placed through out the continental U.S. and then some. My critics are usually men who feel that I need to be *ahem* tamed. (Yo this is not the Chronicles of Narnia and I am not a white stag). The ones that are women - hatahs. I personally refuse to be in a relationship where we are always "working on it" or there are constant issues. And why don't I have children? 1. I am not married. 2. Condoms are 99% effective.

Relationships especially committed ones are supposed to be fulfilling. Complementing. The Yin to the Yang. Balance. Some of us just require more Yangs to our Yin. ;-)

Spread love.