Today's Playlist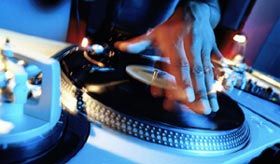 1. Break it Down Again - Tears for Fears
2. Sowing the Seeds of Love - Tears for Fears
3. Working Hour - Tears for Fears
4. Save a Prayer - Duran Duran
5. Stop Me If You Heard This One Before - The Smiths
6. Tenderness - General Public (An 80s teen classic, I had a crush on Ranking Roger and the blonde dude with the page-boy/mushroom hair cut).
7. Heart of Glass - Blondie (Two degrees of separation post high school/pre-college worked with a guy [in ATL] that always partied with and visited Debbie).
8. Theme From Cat People (Putting Out Fire With Gasoline) - David Bowie
9. Heroes - David Bowie (Apex Twin Remix)
10. Feel Good Inc. - Gorillaz
11. Clint Eastwood - Gorillaz
12. Speed Racer (Porno Remix) - DJ Keoki
13. Lapdance - NERDS
14. Groove is in the Heart - Deelite
15. I Feeeeeeeel Youuuuuuuu - Depeche Mode
16. Stripped - Depeche Mode (Tricky "Perversion" Remix)
17. I Feel Love - Donna Summers (Origina 12 inch cut)
18. He Loves Me (Lyzel In E Flat) - Jill Scott (Deep House Remix)
19. Get It Togther - Seal (Peter Rauhofer Classic Club Mix)
20. Get Along With You - Kelis
21. Das Model - Kraftwerk (before there was Techno there was Kraftwerk, aside from Ennio Morricone the only other Europeans that were deeply sampled in hip-hop classics)
22. I'm Not Perfect - Grace Jones (Ben Liebrand Mix)
23. What Is Love? - Deelite
24. No One - Maxwell
25. Iselfra throwing downnnnnnnn on the berimbau.