Absolutely Nothing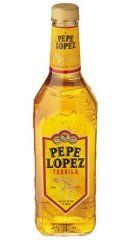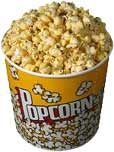 The weekend contained scattered thunderstorms and humidity; so no reason to go outside (except for some Ben & Jerry's Chunky Monkey and to flirt with Hot Arab Guy) - I do not like hot azz weather. So, I decide to purchase some videos. Since VHS is virtually obsolete Home Run Video has previously viewed tapes at 2 for $4.95; unless its anime 2 for $9.95. I purchased Posse, Jackie Brown, Clerks, The Man in the Iron Mask (I so love all things Dumas and Louis the IV <--- he is the Sun King), Shallow Grave and Labyrinth of Passion.

Posse

My parents are baby boomers so I have a soft spot for westerns. Just keep in mind that most classic westerns (Sergio Leone) are blatant rip-offs of Japanese films, think Akira Kurosawa's Yojimbo (The Samurai -I suggest all film geeks get this movie).

Pam Grier barely had lines and looked a little rough (she was portraying a prostitute, so let's just say she was in character). Sally Richardson's character gets buck nekkid with Jessie Lee (Mario Van Peebles). I have never seen her in a substantive role - wait she was the voice of the female cop in the cartoon Gargoyles, I liked her in that.

I love anything that shows positive Black and Red relations. But there were two scenes that gave me the creeps.

Scene #1. The entire posse bathing au natural in a lake. Normally, I have no qualms about viewing naked men. I personally believe clothing is a polite way of protecting humanity from unattractive bodies. These dudes were enjoyithemselves too much (in that soap-on-a-rope kind of way), perhaps the nudity equated with freedom.

Scene #2. Jessie Lee and his mentor (played by Melvin Van Peebles) both shirtless. Directors and their egos. Translation me and my daddy are foin look we both are somewhat) buff and shirtless. This reminded me of an episode of Living Single when both Van Peebles men were dating Regíne (Kim Fields). I can only assume that they are kinky and are into swapping.

And wasn't MVP in the worst Highlander ever? Just give up the ghost shorty.

Jackie Brown

I do have issues with Tarantino and gratuitous use of the N word.But, when this was released I was so happy to see Pam Grier working in a starring role. And she was not all titty naked doing a girl prison fight. I enjoy viewing actress that are good looking and not exposing the wonder twins. Soapbox comment: All Haile does is shows tits and screws, it compensates for her mediocre talents. How many times can you raise an eyebrow? Leave that to The Rock and Beyonce.

I have developed a fondness for Samuel L. Jackson. I use 13 letter curse words gratuitously after viewing a movie that stars him, Eve's Bayou included. I have never met him, but there is only 3 degrees of separation between us.

Clerks

Kevin Smith (even though he is now huuuuge in bodily dimensions) is still one of my favorite directors. This was his first film - hilarious. Chasing Amy's theme came from this film.

Movie highlight. Main character tells girlfriend that he has slept with 12 women. Girlfriend is appalled she has only slept with 3 men. Then we find out that she has performed fellatio on 37 guys - according to her its not the same. (Riiiiiiiiiiiiiiiight).

We also learn what a snowball is boys & girls --->insert me vomiting -no- *huuuuuuuurling* here<----.

Shallow Grave

Seen this once about 10 years ago. Two words Ewan McGregor. After viewing this movie I predicted he was going to have an excellent future in cinema.

Man Behind the Iron Mask

Everyone either had or attempted some type of euro accent exept for Leo Dicaprio (sheesh). Still one of my favorite movies. Porthos still remains my favorite Musketeer. All he wants is some bootay and to fight.

Favorite line #1.
Porthos: Arrgggggggh! It hurts when I piss! It hurts when I shit! I'm just a fat old fart with nothing to live for anymore. I'm going to hang myself...as soon as I am sober.

Favorite line #2.

d'Artagnan: Anne, I know that to love you is a treason against France; but not to love you is a treason against my heart.

Queen Anne: Then we will both die traitors d'Artagnan.

I know, sappy. Somebody is thinking that line is as bad as, "Hold me like you use to on Naboo".

Side note I know a descendant of Alexander Dumas about how he wound up in France, her reply, "Following some white woman".

Laberinto de Pasiones (Labyrinth of Passion)

I have never seen this but it is directed by Pedro Aldomovar it is one of Antonio Banderas' earlier roles. The back of the taped reads, "The plot is indescribable, involving a smorgasboard of obsessed outrageous folk dashing around Madrid in search of such things as sperm from the imperial family of Iran. A terrorist who works by smell; a desperate empress; a nympho punk rockette; a healer laundress; an incestuous gynecologist - all collide crazily in the hunt for happiness".

I hope this is not Antonio's breakthrough movie where he kisses a boy *huuuurlll*.

The weather for today is the same. So more movies for me to watch as I crochet and work on my needle felted sculptures.