The Breakfast of Champions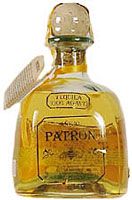 My ideal Sunday? It's not two hamburgers and an icy Heineken, nor is it champagne brunch at the Windows (at the Hyatt over looking the tritium and mercury laden Savannah River - it's still beautiful though). It's a double shot (who am I foolin' triple) of tequila, salt, límon, either a Corona or Heiny chaser (xxxtra cold). Some of you snobs may disagree with my choice of chaser, honestly room temperature Guiness after a T-shot, nahhhhhhhhh.

Tequila is wonderful for the simple fact if you just consume it and/or a beer chaser, there is no hangover. I repeat there is no hangover. Now if you mix Big T with any other form of alcohol you are on your own (and an embarrassment to your homies/crew/clique).

I remember one bright summer Friday afternoon my best friend and I decide to end the week with a couple of double shots. Saturday I go to the kitchen - no shoes inside the house - things are getting trapped under my feet. The trail leads out to the back porch. Best friend drops by views kitchen floor, "Whoa you were drunk"(a rarity). Beads every where. Every square inch of my kitchen floor, druk beads, faceted Czech beads, seed beads. The back porch/patio cowrie shells, et. al.. (I also design jewelry). I shake my head and laugh in disbelief. We pull out yesterday's bottle of Cuervo Gold, 3/4 of a fifth gone! Best friend, "We drank all of that?" Moi, "Apparently so..." We look at each other and finish it off.

Something has gone awfully wrong. Jose Cuervo Gold is off the market. $19.99 for a fifth, perfecto. It is great for Fridays when I actually go into the office and do budget reports, or when I do graphic design stuff, or I'm working on some pop-art stuff. Tequila is great for menial or mulitask orientated projects. Now there is this rotgut called Cuervo Especial. Yeah, it's especial all right - especial mierda (ish).

So I moved to Mezcal $30. I thought this would be the happy medium since Patrón (always smooth goin' down) is about $47 (there is another habit that costs me $50 a week let's not discuss). The bottle has cool Aztec symbols and a worm at the bottom. It is a reposado and is made with 100% pure agave. Matter a fact 2 double shots is the equivalent of 4. One drawback, it tastes like formaldehyde, Robitussin and Vicks Vaporub all into one. (Okay, the reason why I chose Mezcal is because I had the hots for a Mescal Indian brotha – he only dated white chicks. Crazy I know. Then he was in the army, real crazy).

On to Jose Cuervo Tradicional, my Spidersense said it replace Gold 1800, it cost a whopping $22 (woo, hoo). A 100% blue agave - ah, a reposado. Double shot numero uno...okay. Numero dos...swallow, pause, swallow...must...bite...lemon. Numero tres...must... get...Corona...now (yeah, the Corona tastes better than the tequila, what is wrong with this picture). My best friend tried drinking it again the next day. She poured it down the sink. I mis-read my Spidersense it was saying this tastes like Jagermeister and hot ass. I did #2 5 times during an 8-hour period. I guess shit begets shit. I did keep the bottle - it looks like a wine bottle (pretty).

Pepe Lopez, $37. The bottle is Native/Central American just like the Mezcal bottle. Double shot 1, okay. 2 - o.... kayyyy. 3&4 hot trail from esophagussssssssss to the stomaaaaaaaaaach. Well it tasted better than the others did and my best friend now has a set of cool bottles.

It seems like my body will only accept Patrón. I guess I really do have to set up a website to sell my merchandise. My habits are getting expensive.

My philosophy about life is if you are going to go, mine as well go allllll the wayyyyyyy. If it is not about the Good Lord, good food, good times, good friends and good sex, why are we here people? I am made of flesh, thusly I will enjoy myselllllllf, enjoy myselllllf. (Think spiritual hedonist).

Oh before you my-body-is-a-temple people say jack... Think outside of the box sobriety doesn't work for some people. If you ran into me in the street and I was sweet and polite chances are I was roasting, toasting and floating minutes before. Eeeeeeverybody knows I'm mean.

Some people get F-ed up to escape reality, I do it to function on this plane of existence.

Hope this post makes sense. I'm in a rush and sober.