Somebody Up There Has My Best Interests At Hand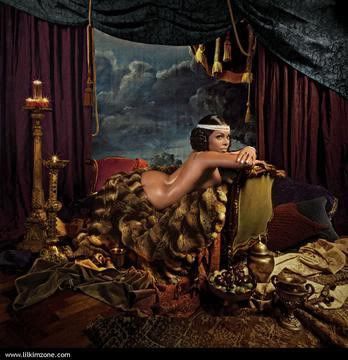 It's almost summer! This means it is also time for me to have a temporary boyfriend (6 months max, I have to make sure I get all the holiday zawadis [gifts]). Don't let him be a Buddhist, we will last until their New Years (February).

There is one guy I thought might be an eligible candidate. He's been chasing me for 6 months and he is not annoying about it. Some brothas want to call you 7 times a day and beg - whyyyyyyy? Honestly, I was still unsure if I wanted to deal with him. I haven't heard the right phrase/buzzwords that would make me say, "Yeah, he's the man" (of the moment - ha).

Mr. Would Be Summer Affair use to date one of my girls - don't judge. Okaaaaay at one point they were engaged. This was 5 years ago. She went back home to the Motherland, and stopped keeping in touch with everybody. So, as far as I was concerned she was no longer a part of my life. I was free from both guilt and karma. (He's good-looking, economically sound, and my girls and me belong the Big D**** Only Club <--- I would not be *ahem* disappointed, yippee).

The oddest thing happened. I received an email from Ms. Thang. (I'll spell this one out for y'all) FUCK! The first one was one of those Hi5 thingies, I was like whatever, a fluke. Then all of my addresses were being hit with "real" emails by her. ....Whoa. Scratch that fuckity, fuck, fuck, fuck, fuck. The very thing that would deter me from dealing with this guy has occurred. Girlfriend is happily married and all, but rules are rules. I was on her mind and she had to contact me, simple as that. Wow. (Nah, fuckshitdamnhell)! Don't get me wrong, I am absolutely ecstatic about hearing from her. Who knows bruhman could be a DL kinda guy (he is vain and flashy); or he could be violent; or be below the radar certifiable crazy.

Sometimes you can't see what is wrong with a person. People have layers and facades. It's not meant to be. So when a relationship doesn't pan out, I look up and say, "Thank you".

A Special Note To All Of You Serial Daters

Relationships are karmic. Sometimes you run into a past life husband/wife and you have to allow nature to run it's course. Just do what you got to do so you do not have to do it again in the next life, or at least to make the next encounter is more pleasurable.

I have never been married in the western since of the word, but spiritually 4 times. They were all husbands before and we had unfinished business. What we had was beautiful. Okayyyyy the majority of the guys I date are past life ex's. Reality check, I come from a traditional family, so I am for sale and come with a bride price (trust me I cost more than 2 oxen, 2 goats, 3 cows, 5,000 cowries and several acres of land, *Mr. Rodgers voice* Can you say pre-nup? I like the way you say that boys and girls).

While traveling I met this brotha who proposed to me before the night was over (this all happened in a single day - no it was not a post-coital exclamation). I met all of his people, yadda, yadda, yadda. This is not unusual for me. Everyone gets caught up in the glitter.

And guess what, you can have more than one soulmate (just not at the same time).

Some of you may debate this. So what it is still true. Chew on dat fo' a moment. (Yeah this post may be classified as an overshare - but most blogs are).

So does this make me a transtemporal mack?